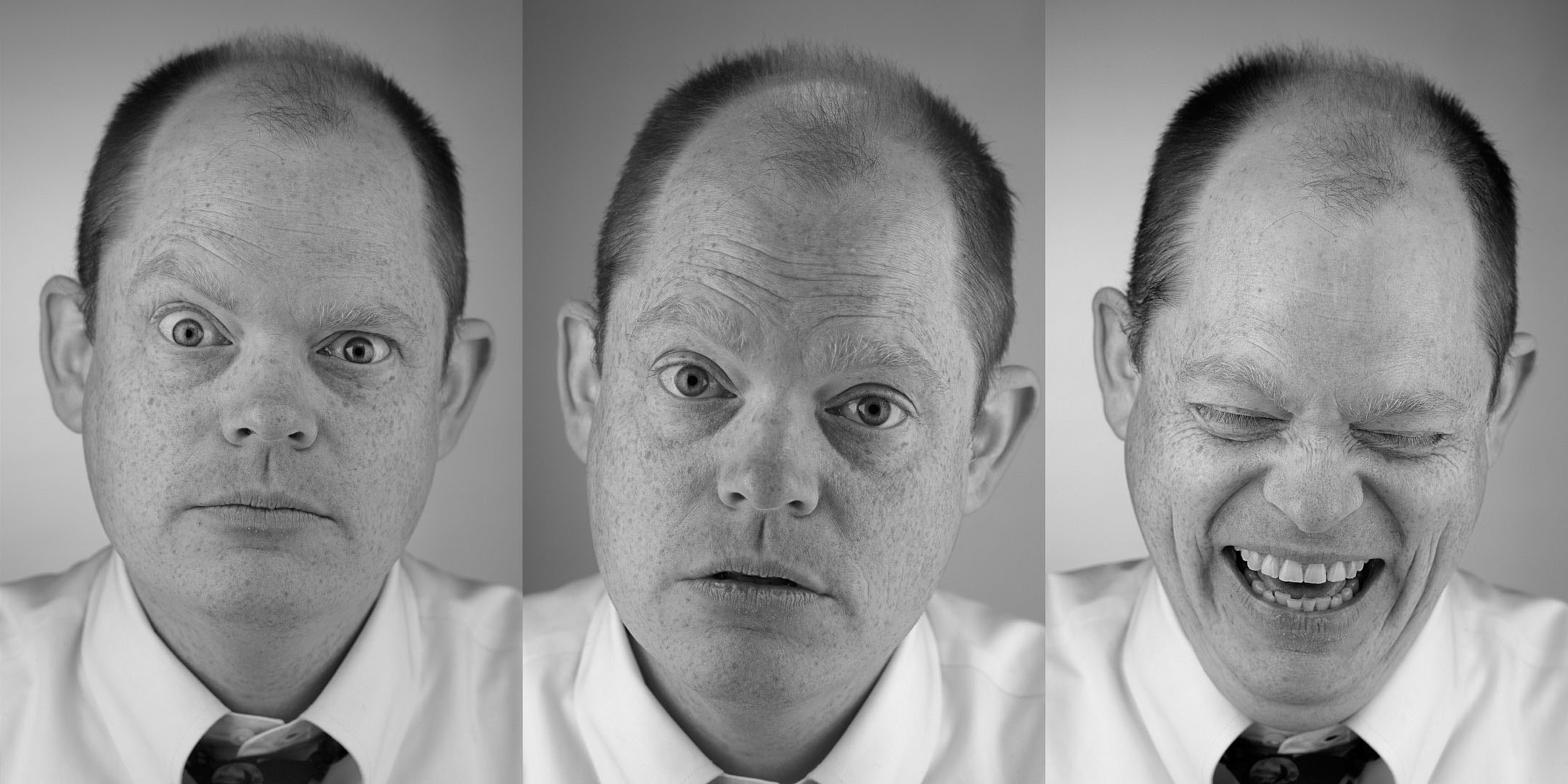 Photo Credit: Stephen Alvarez
By the time I was five years old, I'd mapped out exactly what I was going to do with my life: I would be (in no particular order) a Superhero, an Astronaut, and a Mad Scientist. Two years later, I'd added Actor and Cartoonist to the list. I soon realized that I could accomplish all of these by telling stories for a living.
I studied Theatre at Sewanee and Carnegie Mellon, doing a Thomas J. Watson fellowship in the meantime. In my first real job at Universal Pictures I got to do just about everything, from publicity to speechwriting to answering fan mail to Chucky the Killer Doll. In 1994 I helped start Digital Planet, one of the first Internet design firms to specialize in entertainment marketing. My business partner and I had already created the first interactive movie press kit (for Sneakers) and soon launched the Internet's first fully animated series, Madeleine's Mind. We sold Digital Planet and I got to work with some truly amazing clients in digital marketing. I started writing books a few years later and got my first novel published in 2006 (You can read all about it below).
What else? I've taught Creative Writing, I was the 2009 Tennessee Williams Playwright-in-Residence, I've walked all 26 miles of Sunset Boulevard (twice), I won on Jeopardy! (you don't get to hang with Alex) and I can recite the alphabet backwards (a good trick to know during sobriety tests). If you want to know more, send me an email.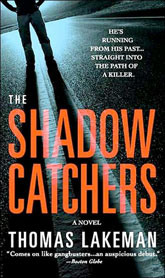 FBI Special Agent Mike Yeager is in trouble. His most recent case — a child kidnapping, his usual — ended tragically, and the FBI has suspended him. Worse, Mike can't seem to forgive himself. He's run away from everything he knows in Philadelphia to the mountains of Nevada in an attempt to forget.
Now in Nevada, he's stumbled into the world of a killer: in the isolated desert community of Dyer County, one child was killed accidentally — or so it seems — a few weeks before his arrival. Mike doesn't want to get involved, but he can't help himself: first because he's got to prove he's not the killer, and second, because it's a chance to redeem himself. Not to mention that at least one more child's life is at stake.
---
"One of the best debuts of 2006."
– Oline Cogdill, Florida Sun-Sentinel
"Lakeman relates his nightmare with skill, confidence and a sharp eye for detail… an engrossing read."
– Patrick Anderson, Washington Post
"When a debut novel like The Shadow Catchers comes on like gangbusters and stays that way through 100 pages, then 200 pages, it's like watching a rookie pitcher on the way to a no-hitter…an auspicious debut."
– Hallie Ephron, Boston Globe
"Lakeman had me hooked to the end, where the plot twisted like an Olympic diver."
– Salem Macknee, Charlotte Observer
When Special Agent Peggy Weaver was ten years old, her best friend was abducted while they were riding bikes through their small Tennessee hometown. While Samantha was eventually found and brought home, her rescue came after the kidnapper had escaped and something so terrible had happened that she could never speak about it.
Peggy has never forgiven herself for being the one that got away, and when pornographic photos of ten-year-old Smanatha turn up in one of Peggy's cases twenty-five years later – and Samantha goes missing again – Peggy knows she won't be running away this time.
---
"Lakeman delivers another addictive thriller.  His dialogue remains as sharp as ever, and this time he's on native soil."
– Steve Whitton, Anniston Star
"An atmospheric, action-filled story. Many dark corners fill Chillwater Cove, even when the sun seems to be shining."
—Oline Cogdill, Florida Sun-Sentinel
"First, he gets the characters right. Lakeman creates people so real, you either want to save them, sleep with them or send them to prison. Second, Lakeman makes you turn the pages. It's a gift similar to Dan Brown's, but unlike Brown, Lakeman can really write, not simply plot."
—Michele Ross, Cleveland Plain Dealer
"Lakeman's second is blessed with feisty, fearless Special Agent Peg, who kick-starts the action whenever she has to."
—Kirkus Reviews
Mike Yeager, an FBI agent with a gift for profiling, is no angel, yet the Bureau has always forgiven him. Now they need a favor. In the wake of Hurricane Katrina, a couple was kidnapped, the husband killed, and the wife is set to be sold. Yeager would normally stop the deal, but this time, the Bureau wants him to infiltrate the group as a rogue agent, a "broken wing,"to make sure it goes down.
Back in the Big Easy, Yeager's career will come full circle in the city where it began.
---
"Lakeman captures the nail-biting atmosphere of year-after-Katrina New Orleans in this fast-paced thriller, full of hairpin turns inspired by the rumors we've heard and the fears we've harbored."
– Diana Pinckley, New Orleans Times-Picayune
"A third outing by one of my new favorites."
– Salem Macknee, Charlotte Observer
"Lakeman's strong writing make this thriller series one that should win an increasingly large audience."
– Publisher's Weekly
"The aftermath of hurricane Katrina provides a vivid setting for Lakeman's tale, which mingles organized crime, government contractors, prominent politicians and the FBI. The complex Yeager carries a boatload of guilt and a raft of compensatory skills. Lakeman's strong writing make this thriller series one that should win an increasingly large audience."
– Publisher's Weekly

"The very definition of a page-turner, from an author who likes his hero as damaged as his setting."
– Kirkus Reviews